Toy Retailers Association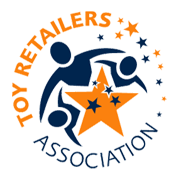 Correspondence Address
207 Mercury House, Willoughton Drive, Gainsborough. DN21 1DY
Telephone
08707 537437
Fax
08707 060042
Toy Retailers Association Profile
Founded in 1950, the Toy Retailers Association is "the voice for toy retailers in the UK and Ireland". The organisation advises its members on legislation, employment rights, toy safety and consumer issues and represents the toy retail sector on various government panels and safety organisations.
Amongst the general public, the Toy Retailers Association is perhaps best known for Dream Toys, an annual event that takes place in the lead-up to Christmas where the 'hot dozen' toys across six different categories are announced. This takes place in October every year and is where the projected top toys for Christmas will be unveiled. (This is not to be confused with many of the top 10 toys predictions that are made by many of the major toy retailers each year.)
One particularly important event that is organised by the Toy Retailers Association is the Toy of the Year Awards which coincides with the London Toy Fair each January and is a very important fixture in the toy industry calendar. The awards are made in various categories and the winner is announced at the Gala Dinner which takes place on the first day of the show.