Kloo Games
No customer reviews yet. Be the first.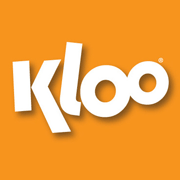 Address
3 Middle Crescent, Uxbridge, London, UB9 5EF
Telephone
07960 183 283
Contact
Send an email to Kloo Games now >>
About
Based in Uxbridge, Kloo specialises in creating reading and language games. By using these award-winning cards, players have to create sentences and read words in order to score points. The longer your sentence and the more words you learn, the faster you power coloured cars around London, Spain or France, in a race to the capital city.
Compete, race and overtake - first one to the capital wins. But players don't have to be language experts to play - even absolute beginners can take part. Just be ready for how fast you can learn a language. Within minutes players start learning words and how to make tens of thousands of useful sentences in a foreign language.
Launched in 2010 Kloo has scooped 7 major awards including the ToyTalk Best Board & Card Game of the Year. Kloo is available to buy online and through traditional toy shops. A typical game comes complete with four decks of cards covering themes of 'People', 'Eating & Drinking', 'Places' and 'Everyday Objects'. Depending on the language chosen, the game board features a Race to Paris, a Race to Madrid or a Race to London.
Kloo Games is an Uxbridge toy shop that specialises in games.