My Little Pony - Cutie Mark Magic Canterlot Castle Playset
No customer reviews yet. Be the first.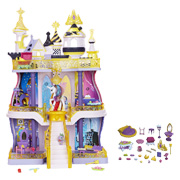 My Little Pony Cutie Mark Magic Canterlot Castle Playset is a wonderful toy for all the fans of this everlasting brand. Made by Hasbro, this set packs in everything any little girl could need to play with her Pony collection.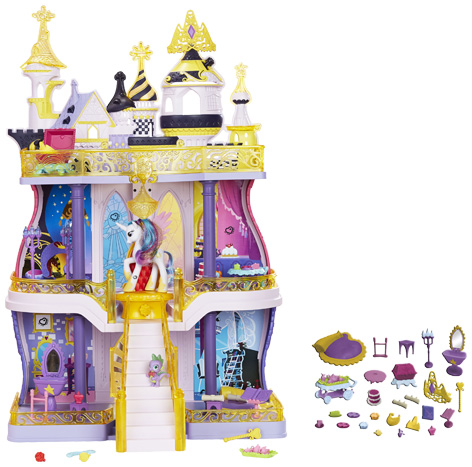 Standing three stories high, each room or section has a unique play feature for role playing lots of different stories. Princess Celestia and Spike feel really at home in this Magic Kingdom and are treated like members of the royal family.
An accompanying app is available in iOS or Android versions. This lets kids download codes to unlock extra play features. This set is suitable for all junior My Little Pony fans aged 5 and over.
RECOMMENDED RETAILERS

Amazon
The world's most famous online retailer sells an unparalleled selection of toys.
Buy the My Little Pony - Cutie Mark Magic Canterlot Castle Playset now >>