Littlest Pet Shop Pawza Hotel
No customer reviews yet. Be the first.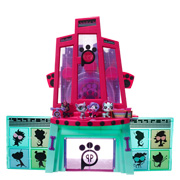 Originally created in 1991, Littlest Pet Shop has grown into a huge toy category for its maker Hasbro. Littlest Pet Shop Pawza Hotel is one of the largest playsets they've ever made to support this ever popular brand. Standing two stories high, a clever transforming feature turns it from a luxury hotel into a glitzy concert set complete with a party dance floor.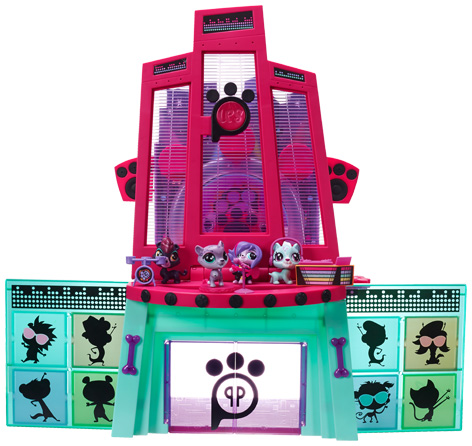 The inclusion of 200 pieces of stickers and decorations lets children customise this set in any way they want! A manually operated lift takes guests to the first floor, and four unique pets are also included. Press a button and the Pawza Hotel plays seven different tunes including the Pet Fest song and the Littlest Pet Shop song.
The Littlest Pet Shop Pawza Hotel is suitable for children of 4 years and older. It's one of dozens of Hasbro products featuring this popular brand of collectable toys that includes packs of pets, playsets and even shoulder bags.