Furbacca - Furby Chewbacca!
No customer reviews yet. Be the first.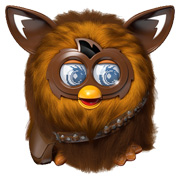 Launching in time for the release of the latest Star Wars movie, The Force Awakens, Hasbro have created their first licenced version of Furby. Known as Furbacca and inspired by the iconic Chewbacca character, he can even hum the Star Wars theme tune. In addition, he can also display images of vehicles from all of the films in the series on his big LED screen eyes! Watch an X-Wing Fighter or a Tie Fighter in battle. How cool is that!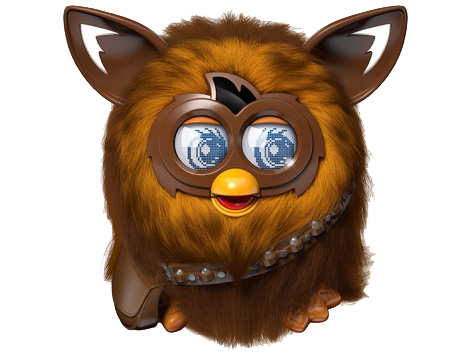 Use the Furbacca app to hatch other Star Wars characters like Luke Skywalker, Darth Vader or Han Solo on your smart device screen. As arguably one of the films favourite characters, the Furbacca toy is covered in a long brown hairy coat just like his Wookie counterpart. Play games, watch as he spins, dances and wiggles his big brown ears! This has to be every Star Wars fan's dream toy!
RECOMMENDED RETAILERS

Amazon
The world's most famous online retailer sells an unparalleled selection of toys.
Buy Furbacca now >>