Pop Goes Froggio
No customer reviews yet. Be the first.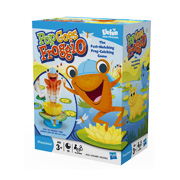 As an addition to Elefun and Friends, the Pop Goes Froggio game by toy supplier Hasbro is a huge hit with all junior games fans everywhere.
This fun-loving character really comes to life in this exciting 'action and skills' matching game, where players have to spread lily pad cards across a room, then spin the spinner as hard as they can! When it comes to rest, the children have to scrabble around the room and find the picture that matches the spinner. The first one to find the correct match gets to smash down on the Pop Goes Froggio launcher and send Froggio on an amazing leap into the air!
Suitable for kids aged 3 years and over, this Pop Goes Froggio game causes so much fun and laughter for the whole family. Don't forget to look out for characters from Gator Golf and Hungry Hippos that make a surprise appearance!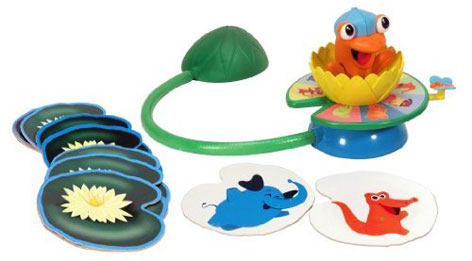 RECOMMENDED RETAILERS

Amazon
The world's most famous online retailer sells an unparalleled selection of toys.
Buy Pop Goes Froggio now >>