Ecotronic Toys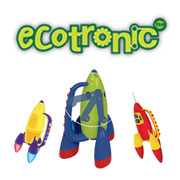 As a developer and producer of innovative gifts and toys, Ecotronic work hard to ensure that their suppliers are treated fairly and that the products are ethically produced. With four separate divisions within the company, Ecotronic toys use dynamo technology as a power source, thereby eliminating the need for expensive batteries.
The rocket pictured above is a great example of this. Whilst it doesn't fly, kids can wind it up and hear the launch countdown, as well as see flashing lights and the sound of blast off! Ecotronic's wind-up torches and radios work with the same principle and are designed to bring environmental conscience to youngsters.
Ecotronic toys also include their Retro and Heritage ranges which include a lot of traditional favourites that were widely available before electronic games took over. Toys like beetle game and hoopla, or soldier skittles and block cube puzzles are as relevant to youngsters now, as they were in the 1950s.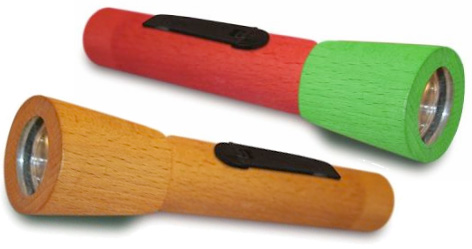 Under the Russimco banner, Ecotronic toys include pop guns, Ludo and simple games like Cup & Ball or Chinese Chequers. Eliminating waste in packaging is a hot topic, and Ecotronic works hard to eliminate plastic or wires. They also prefer to use recyclable pulp as the basis for producing their boxes.
RECOMMENDED RETAILERS

Amazon
The world's most famous online retailer sells an unparalleled selection of toys.
Buy Ecotronic toys now >>