Bloodhound SSC Toys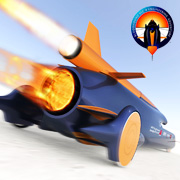 What land-based vehicle weighs 7 tons, is 42 feet long, has both rocket and jet engines – and is designed to travel at over 1000 mph? Bloodhound SSC of course! This amazing vehicle follows years of design and testing, and is due to make the assault on the world land speed record in South Africa in 2013, providing all the exhaustive testing has been completed.
With Aardman Rights responsible for Bloodhound's licensing across all media, Hornby has been lined up to help build replica, scale models of the Bloodhound car under the Corgi brand. Many hope that this will just be the start of a series of Bloodhound toys which will be released alongside dozens of other Bloodhound-branded products. Corgi's first miniature version of this oustanding vehicle went on sale in October 2012.
Bloodhound's driver will be Wing Commander Andy Green who successfully increased the world land speed record to 763mph in 1997 whilst driving Thrust SSC. Bloodhound is such an awesome looking vehicle that toy companies are queuing up to get a slice of the action.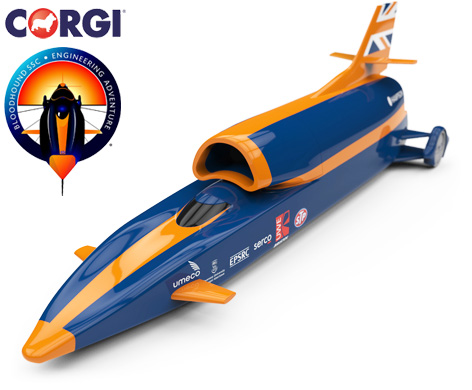 Bloodhound toys include small die-cast replicas right up to large scale radio controlled models. The opportunities for manufacturers to create something as exciting as the real vehicle will be quite a challenge! Powered by a Eurofighter Typhoon jet engine and a Falcon hybrid rocket, Bloodhound is set to re-write the record books by a large margin.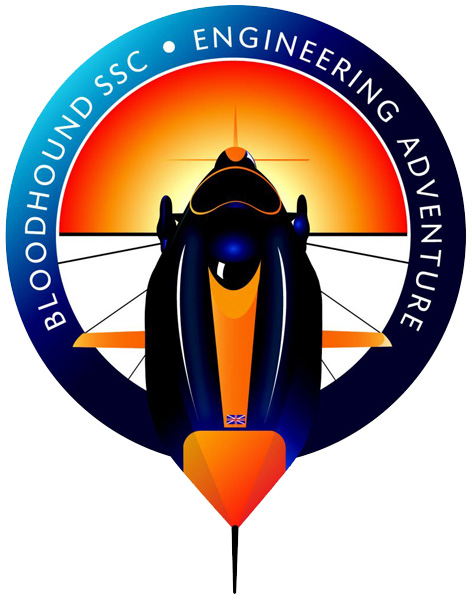 A project as challenging as Bloodhound requires some pretty special miniature engineering amongst the toy makers. Also watch out for Bloodhound DVDs detailing the design and testing, Bloodhound t-shirts, mugs, bags, prints and posters as part of the overall product offering.
If you simply can't wait, you can always check out Richard Noble's excellent book that uncovers his obsessive quest for speed.
RECOMMENDED RETAILERS

Amazon
The world's most famous online retailer sells an unparalleled selection of toys.
Buy Bloodhound SSC toys now >>