LEGO DUPLO Toys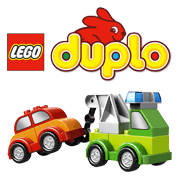 Best known as the world's most famous toy company's junior range, LEGO DUPLO is a household-name brand in its own right. Having undergone various name changes since its introduction in 1969, basic DUPLO bricks remain the same as the day they were introduced.
Twice the height, length and width as standard LEGO bricks, the DUPLO pieces are so much easier to handle for the younger children that they're designed for. Sets contain various shaped bricks to make simple vehicles or more complicated constructions such as circuses, farms and zoos.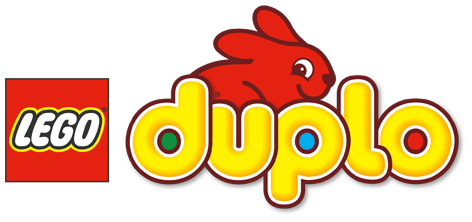 The people and animals are enchanting in their own right, and all have studs to connect with other bricks. Like their grown up brothers and sisters, various licensed Duplo ranges such as Disney Planes add a terrific dimension to the world of play.
Themes in the DUPLO ranges include farm, police, construction, zoo, circus, shop and garden. LEGO's commitment to research and development leads to a constant flow of new products. The big added bonus is that most DUPLO bricks also fit together with most standard LEGO bricks.
HERO PRODUCTS

DISTRIBUTORS

LICENCES HELD BY LEGO DUPLO
RECOMMENDED RETAILERS

Amazon
The world's most famous online retailer sells an unparalleled selection of toys.
Buy LEGO Duplo toys now >>

Silly Billy's Toy Shop
A good variety of toys and games in this lovely toy shop.
Read more about Silly Billy's Toy Shop >>