LEGO DUPLO Creative Picnic Sets
No customer reviews yet. Be the first.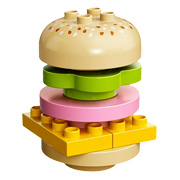 Preschool girls and boys will love creating an amazing selection of snacks with the new LEGO DUPLO Creative Picnic Set. The set combines the colourful bread, meat, ketchup, lettuce and various other bricks to serve up tasty sandwiches, burgers and snacks – all washed down with a carton of DUPLO milk of course!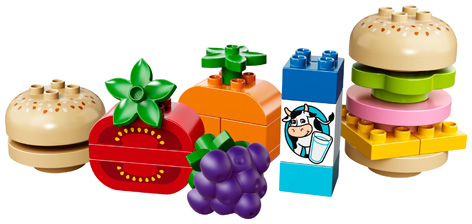 The large, tactile bricks are perfect for stacking up a variety of endless combinations and serving up for the whole family. The box lid doubles up as a serving tray - and sandwich recipes are included with the set to get children and parents started.
Offering a world of play, LEGO DUPLO toys stimulate creativity, encourage role play and conversation, and help towards developing motor skills in preschool boys and girls aged 18 months to 5 years. Designed for small hands and big imaginations, the multi-functional bricks are colourful, safe and sturdy.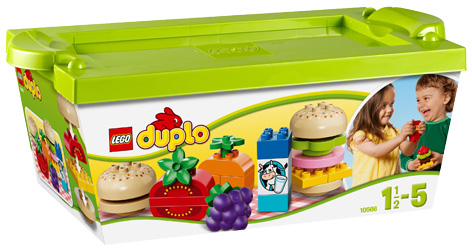 RECOMMENDED RETAILERS

Amazon
The world's most famous online retailer sells an unparalleled selection of toys.
Buy the LEGO DUPLO Creative Picnic Sets now >>