Star Trek Toys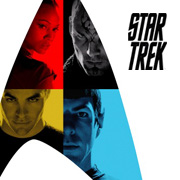 There can hardly be a person alive who hasn't heard the immortal phrase, "to boldly go where no man has gone before". This opening sentence in each Star Trek TV show has helped to make Star Trek something of a cult, with millions of fans worldwide who closely follow every development.
Star Trek toys and action figures are just a tiny part of the global product empire which is as popular now as ever. Regular re-runs of all the TV shows and repeat showings of the feature films, ensures that Star Trek toys will continue to be in demand for many years to come. A new feature film in 2009 continued the unstoppable popularity of Star Trek.

Although the series has moved on beyond the original three main characters of Captain Kirk, Spock and Dr. McCoy, their heritage will last forever. Such is the following of Star Trek, that NASA even named their first prototype space shuttle Enterprise after the ship in the famous sci-fi series.
So many Star Trek toys have been made it would be impossible to mention them all here, but certainly every character and space ship has been manufactured in several different versions and various scales. Collectors will pay hundreds of pounds for well preserved original Star Trek toys, especially action figures.
DISTRIBUTORS

RECOMMENDED RETAILERS

Amazon
The world's most famous online retailer sells an unparalleled selection of toys.
Buy Star Trek toys now >>