The A-Team Toys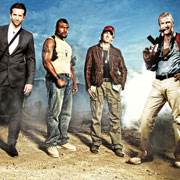 Fans of the 1980s hit TV series the A-Team were thrilled to see the blockbuster film released in June 2010. Featuring all the vehicles, weapons and characters from the original show, there were some terrific A-Team toys to help a new generation of children recreate some of their favourite film scenes.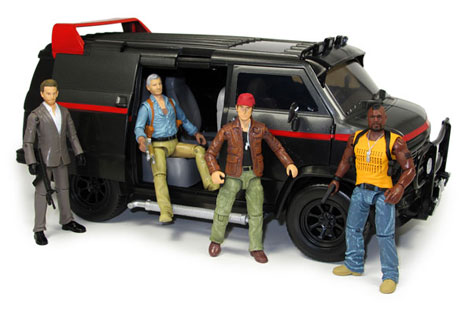 Brought right up to date for the modern kids, the film strongly featured the classic black A-Team van with its red stripes, and there were several different toy models available. A-Team action figures were a great hit with the kids and featured all the favourite characters of the unmistakable BA Baracus, Col.John Smith, Lt.Templeton 'Faceman' Peck and the pilot Capt. 'Howling Mad' Murdoch.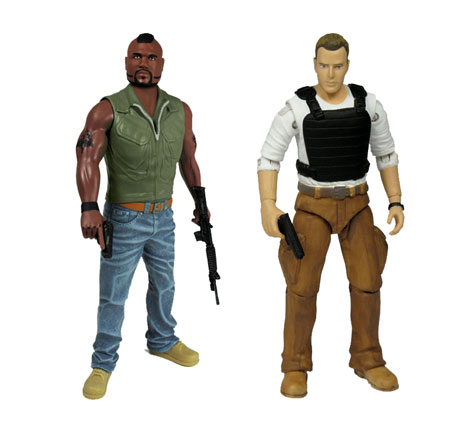 Jazwares were appointed as the main A-Team toy licensee, and with their great track record of producing innovative and detailed models, we know that the modern kids were blown away by the sophisticated toy versions. Several well known actors feature in the A-Team film which is a full-on action movie in the style of Bourne Identity and the Die Hard series. Liam Neeson plays Hannibal Smith and Quinton Jackson plays the iconic BA Baracus.
RECOMMENDED RETAILERS

Amazon
The world's most famous online retailer sells an unparalleled selection of toys.
Buy A-Team toys now >>