BrainBox Games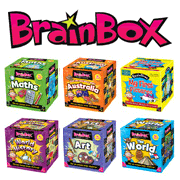 As members of Sedex (Suppliers Ethical Data Exchange), BrainBox Games constantly strives to use as many recycled or recycable materials in the manufacture of their games as possible. They also seek to only use suppliers that have proven high standards of safety, employment rights and working conditions. The minimisation of waste is crucial to the production of BrainBox Games - and the company has a strong commitment to only choosing materials and suppliers that ensure low enviromental impact.

Environment aside, BrainBox Games produces some of the most addictive and fun board games that we know of. Whilst they may not have the same "household name" status as the likes of Monopoly or Subbuteo, some of the company's earliest games have been enjoyed by thousands of children and have won numerous awards. Conceived and designed in the UK, many BrainBox Games are available in Spanish and French versions - and the company even welcomes enquiries from suppliers who are interested in having the games translated into any other language!
The highly successful and excellent value BrainBox Games are continually developed with several new versions launched every year. The easy rules involve looking at a fact card for ten seconds, then rolling a dice to select the question that will be asked. Kids and parents both love the simplicity and challenge that exists each time a version is played.
A large range of board games with historical, geographic, animal kingdom and human body themes are always popular choices. All of these games also have a unique selection of playing tokens such as carved wooden animals or pewter figurines.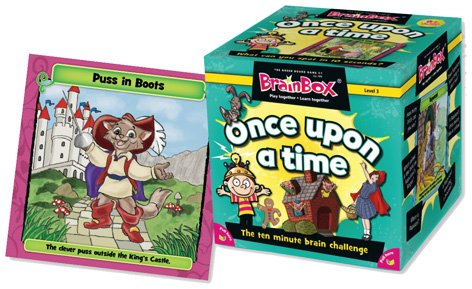 Strategy games, card games, lotto, snap and pairs also feature in Green Board Games ranges, but probably the most interesting of all are the 'special' games. These have interesting names like Trilemma, Nubble, Contraptions and Catapult. Each one is a completely unique stand-alone game with various strategies required to complete them.
HERO PRODUCTS

DISTRIBUTORS

LICENCES HELD BY BRAINBOX GAMES
RECOMMENDED RETAILERS

Amazon
The world's most famous online retailer sells an unparalleled selection of toys.
Buy BrainBox Games now >>

Cheeky Monkeys
An independent and family run online business selling indoor and outdoor toys.
Read more about Cheeky Monkeys >>