Penelope Toys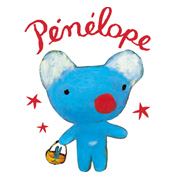 Penelope is a charming and curious little three year old koala bear with a bright red nose. She's the star character in the books written by Anne Gutman that have been made into a preschool TV series which is aired on CBeebies. Penelope's friends include Cesarine the white bear, Stromboli the blue dog and Aladdin the little tiger – and all of these characters appeared in a range of Penelope toys.
Penelope's adventures follow her around her life at school and home as she explores all the places around where she lives. Penelope toys include playsets, soft toys, collectable figures, jigsaws and games. There's also a wide range of other merchandise. For example, 4Kids Entertainment struck a deal with Paul Dennicci to create a range of Penelope-inspired apparel for newborns and small children.
RECOMMENDED CATEGORIES

Character toys are popular as TV series and films attract spin-off products.
Visit the Character category >>

Find traditional stuffed animals and plush toys fitted with electronics here.
Visit the Soft category >>