Calafant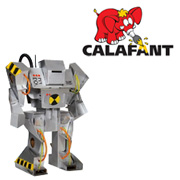 Distributed in the UK by Asobi, Calafant toys are made from a high quality, lightweight and flexible cardboard material that kids can decorate with crayons, paints or pencils. A clever folding and slotting design means that each Calafant toy can be easily assembled and taken apart again to save space when it's not in use.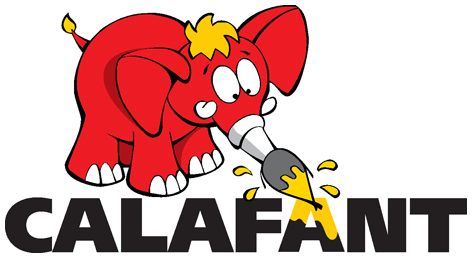 There is a large range of Calafant toys ranging from palaces and castles to farms, pirate ships and spacecraft. Our favourite has to be the fantastic looking robot that has certain similarities with the well known 'robots in disguise'. The giant castle can be assembled in a variety of ways, and there's plenty of room for at least two children to crawl in and out of the various entrances.
The clever construction system means that almost any object can be given the Calafant treatment, and once assembled kids can let their imaginations run wild and role play takes over! The creative emphasis is upon allowing children to freely decorate their Calafant toys however they want, and redecorate over and over again until they are happy with the final result.
DISTRIBUTORS

RECOMMENDED RETAILERS

Amazon
The world's most famous online retailer sells an unparalleled selection of toys.
Buy Calafant Toys toys now >>