Asobi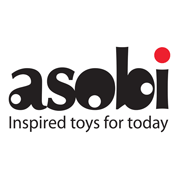 Based in Warminster in Wiltshire, Asobi offers a diverse range of toys to the UK and Irish markets.
Further to this, Asobi are constantly looking at ways to minimize the impact they have on the environment. All of their catalogues and products are available to view digitally via Download or their Smart phone app. They also introduced paperless billing to all of their customers.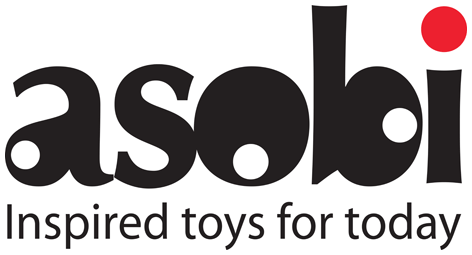 Asobi aims to propose to customers new products on a regular basis. Among these brands you will find Vilac, Jeujura and PetitCollin which are famous French brands providing all different types of toys. As well, Radio Flyer the authentic American brand is enlarging the ride-ons range of Asobi.
As for the other brands, Seedling is probably the best seller of the company, with a wide choice of craft kits which will provide hours of entertainment for kids. Do not forget as well all the Didicar ride-ons and Sonny Angel's quirky collectable dolls!
In late 2013 it was announced that Asobi had merged with Alyss Toys, a popular supplier to the independent toy trade. Their important toy ranges such as Quercetti, Safari, Orb Factory and Mic O Mic were incorporated into the Asobi portfolio where they continue to be sold to their UK and Eire toy and gift retailer customers.
In addition, Asobi also distribute Calafant, a superb selection of models that are constructed from extra strong cardboard. The Safari selection of scale animal figurines has to be seen to be believed. Ranging from farm animals, wild life and dinosaurs to amazing mythical dragons and other creatures, Asobi distributes these products to retailers all over the UK.
HERO PRODUCTS
LICENCES HELD BY ASOBI
RECOMMENDED RETAILERS

Inspiring Toys
A great selection of inspiring educational toys, completely free of batteries.
Read more about Inspiring Toys >>

The Star Tree Studio
Independent Littleborough toy shop and children's arts & crafts studio.
Read more about The Star Tree Studio >>