Radio Flyer Wagons & Trikes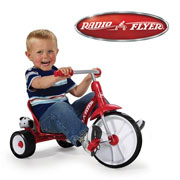 Created in 1917 by Antonio Pasin from Chicago in the USA, the Radio Flyer company is undoubtedly best known for their children's pull along wagons. These iconic red pressed steel carts are exported all over the world, and their huge strength and durability means that many of them are passed down through family generations. Originally known as the Liberty Coaster Company, their wagons, trikes and ride-on toys are as popular now as they have ever been.
The Radio Flyer wagon known as the 180 ATW is so strong that the recommended age of use is from 2 to 100 years old! Featuring pneumatic tyres, it's practical, robust and an all time classic. Radio Flyer trikes are as equally strong, and the archetypal model 33 is a great example. Its retro style and large 12" front wheel makes it suitable for older kids and the sturdy steel passenger platform means that more than one child can enjoy the ride!
Whilst Radio Flyer wagons and trikes may not be the cheapest on the market, there's no doubt that they're the strongest and the best. Even the red paint used on all Radio Flyers toys is a classic shade, and whilst other colours have been used throughout the decades, none match up to the original.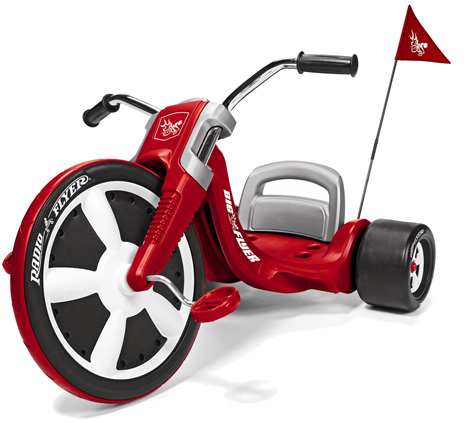 DISTRIBUTORS

RECOMMENDED RETAILERS

Amazon
The world's most famous online retailer sells an unparalleled selection of toys.
Buy Radio Flyer wagons now >>