The Star Tree Studio
No customer reviews yet. Be the first.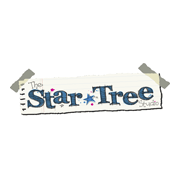 Address
42 Victoria Street, Littleborough, Rochdale, Greater Manchester, OL15 9HG
Telephone
07778 543233
Website
www.thestartreestudio.com
About
The Star Tree Studio is an independent toy shop and children's arts & crafts studio situated in Littleborough, Greater Manchester. The Studioís toy shop specialises in selling toys and kits for children from birth through to early teens. These products encourage 'doing', learning and creativity to link in with the overall 'play, create, learn' philosophy of the business.
The business sells high quality wooden and educational toys for babies and toddlers. They also have science-based kits for older children along with popular Ďas seen on TVí brands and characters. Popular brands include Hape, Interplay Creative Kits and Wild Science, Eitech, Button Bag, Flair products such as Gelarti, Shaker Maker and many more.
This is a family-run business where the focus is on meeting the customersí needs as well helping them find the right gift based on the age and interests of the child. Products stocked by The Star Tree Studio are carefully selected to meet high standards and provide an affordable range of options for birthday party presents. The portfolio is constantly updated to keep the toy ranges fresh and new for regular customers. Locals can pop into the toy shop to see current stock or buy online via the website shop.
The Star Tree Studio is a Manchester toy shop that specialises in arts & crafts.
---
Opening Times:
Monday: 09:30 - 15:00
Tuesday: Closed
Wednesday - Friday: 09:30 - 16:30
Saturday: 09:30 - 15:00
Sunday: Closed
---
Favourite suppliers
---
Additional facilities



---
Payment methods