Uncle Goose Toys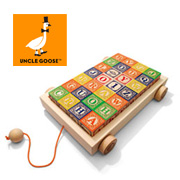 Distributed in the UK by Asobi, Uncle Goose probably makes the finest sets of alphabet building blocks in the world! Based in Michigan, USA, the locally grown Basswood is kiln dried, then milled and decorated into blocks that are strong enough to be played with through several family generations.
A great choice of Uncle Goose toys includes wooden blocks with pictures, numbers, nursery rhymes and even some incorporated with sign language and Braille. Produced in sixteen different languages, these kids building blocks are truly international, and are made to exceed all safety standards; especially with the use of child-safe non toxic inks used in the colouring processes. A wooden pull-along truck can be bought as a separate item, made to the same high standards of construction.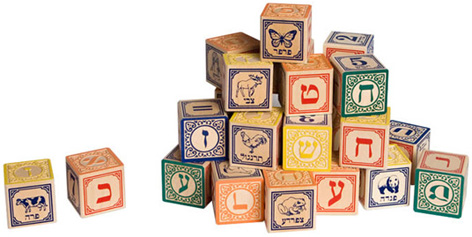 Children can have so much fun with Uncle Goose building blocks; construct towers, make words or create patterns and pictures – the only limits are a child's imagination. When mums and dads see the quality of these blocks, they'll probably want to buy several sets to mix and match; with a choice of upper and lower case letters, kids will be making phrases in no time at all.
DISTRIBUTORS

RECOMMENDED RETAILERS

Amazon
The world's most famous online retailer sells an unparalleled selection of toys.
Buy Uncle Goose toys now >>

The Childminding Shop
eCommerce website devoted to providing a one-stop-shop for educational toys.
Read more about The Childminding Shop >>