The Childminding Shop
No customer reviews yet. Be the first.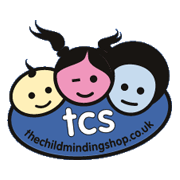 Address
[Online Only]
Telephone
01302 771 772
Website
https:www.thechildmindingshop.co.uk
About
The Childminding Shop is an online-only, eCommerce website. It's devoted to providing childminders, child carers, teachers, parents and grandparents with a one-stop-shop for educational toys, and multicultural arts & crafts that are both high quality and good value for money.
The current owner has experience with children in the Early Years, and has worked with Inclusion and Diversity, specialising in special and additional needs. The business sources items that are both educational and that encourage creative thinking. Each product is selected on its own merit, and the shop seeks to source toys that stimulate imaginative play, number and pattern recognition, problem solving skills, language development and physical development.
Parents and grandparents will find this to be extremely useful. Ranges include multicultural and ethnic dolls, outdoor toys, wooden toys, soft toys and baby toys, as well as puppets and role-playing items.

The Childminding Shop prides itself on customer service and will always try to find items that are requested - even if currently out of stock. This toy shop also aims to keep costs for postage as low as feasible which is why a lot of the packaging is recycled. It uses a secure payment provider and can accept most debit or credit cards either online or over the phone.
The Childminding Shop is a South Yorkshire toy shop that specialises in educational toys.
---
Favourite suppliers
---
Favourite licences
---
Additional facilities