Plan Toys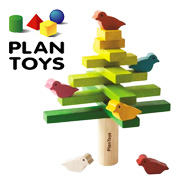 If you're looking for toys that ooze character, quality and charm, you need look no further than the wonderful selection of brightly-coloured wooden toys produced by Plan Toys.
Founded in 1981 with the aim of making toys that help with the physical and intellectual development of children, Plan Toys is a company that takes its "green" credentials very seriously. With a strong emphasis on constantly seeking cleaner, safer and more environmentally-friendly materials and production methods, Plan Toys is one of those rare toy companies where you can shop with absolute guilt-free abandon.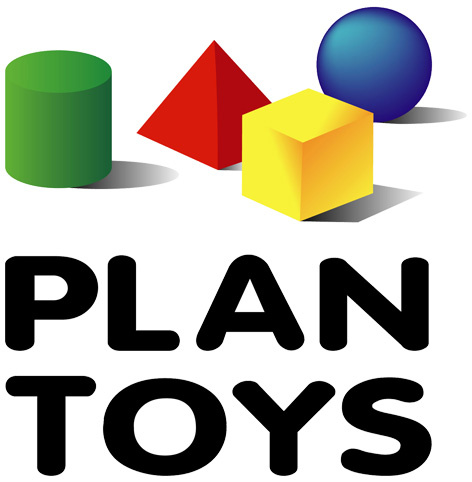 By using ecologically-sound, sustainable materials like rubberwood - and equally 'green' finishing techniques such as chemical-free, water-based dyes and recycled packaging - Plan Toys has carved a niche for themselves as an ethical company that produces wooden toys that are in a class of their own.
From their showcase toy - a pull along 'dancing' alligator with a wonderfully expressive face - to their timeless classics such as wooden dolls houses, xylophones, toy cars and rocking horses - the company is exceptionally skilled at consistently launching simple, design-conscious products that have a level of integrity that you will struggle to find anywhere else. This is particularly true of their Plan City range - where children are encouraged to learn about different occupations and social environments. What's more, Plan City is fully compatible with Brio, another popular wooden toy manufacturer.
DISTRIBUTORS

RECOMMENDED RETAILERS

Amazon
The world's most famous online retailer sells an unparalleled selection of toys.
Buy Plan Toys now >>

I Love Toys
Online quality toys made from eco-friendly products at affordable prices.
Read more about I Love Toys >>

Inspiring Toys
A great selection of inspiring educational toys, completely free of batteries.
Read more about Inspiring Toys >>

Little Bundles
Terrific ranges of children's engaging wooden toys and traditional games.
Read more about Little Bundles >>

The Childminding Shop
eCommerce website devoted to providing a one-stop-shop for educational toys.
Read more about The Childminding Shop >>