Swingball
With millions of sales already achieved, the Swingball tennis game from Mookie Toys is one of the most successful outdoor toys ever invented. As a fantastic product for hand and eye co-ordination, its adjustable height pole can be raised or lowered to suit all age groups from 6 years upwards. With several different styles available, the Swingball brand has been expanded to include versions of netball, basketball, table tennis and even a Swingball centre that combines four favourite Swingball games in one box.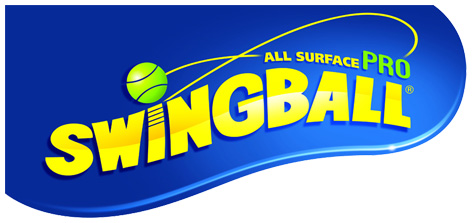 The classic Swingball tennis game uses a pole with a spike on the end that pushes into firm earth, but for softer ground the all surface version is supplied with a sturdy plastic base that can be filled with sand or water to provide strong support. Using the easily recognisable blue checker bats, this Swingball tennis game can even be used indoors providing all breakable objects are removed first!
Little girls can even buy their own pink version of the all surface Swingball tennis game, and for even smaller children, both standard and girls versions can be purchased in junior Swingball sets that can be used by kids as young as three. Great as an energetic outdoor and indoor activity, Swingball can be used at any time of the year, and doesn't just rely on sunny summer months.
DISTRIBUTORS
RECOMMENDED RETAILERS

Amazon
The world's most famous online retailer sells an unparalleled selection of toys.
Buy Swingball games now >>