Mookie Toys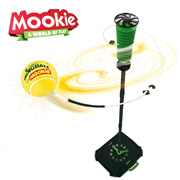 Probably best known as the manufacturers and suppliers of the world famous Swingball range of products, Mookie Toys are also market leaders in the supply of many outdoor products including being the UK distributors of the Ecoiffier range of role play and beach toys.
Mookiešs Swingball brand is the biggest of its type, and with a wide variety of sets and bases to choose from, the popular bat and ball game can be played almost anywhere.
Another brand that Mookie handles the UK nationwide distribution of are those friendly little companions called Pillow Pets, along with strong ties into the international retail sector for this plush toy.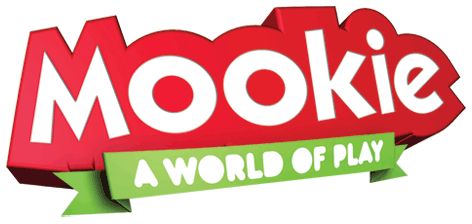 In early 2012, Mookie Toys announced that they had purchased TP Toys from the administrators who had been appointed the previous December. They revitalised this popular brand of outdoor toys and invested in several additional products as well as undertaking extensive marketing of the ranges.
The other outdoor toys produced by Mookie are equally as strong as TP Toys
- with ScuttleBug and ScrambleBug scooters, play balls and trikes being some of the best sellers. Sledges and toboggans are great winter sellers, and some of them are equally at home on sand dunes as sliding down the white stuff! For indoor play, Mookie Toys has a great series of arcade-style games, and for the very smallest members of the family there's a terrific selection of sit-and-ride vehicles with a variety of working features.

Mookie Toys work closely with a number of large retail chains to make a series of own label toys, and their in-house team covers all aspects of design through to manufacturing and packaging. Consumers can be assured that Mookie has a rigorous quality control process, and that all their toys meet or exceed all current safety requirements.
HERO PRODUCTS
LICENCES HELD BY MOOKIE
RECOMMENDED RETAILERS

Amazon
The world's most famous online retailer sells an unparalleled selection of toys.
Buy Mookie toys now >>

Little Nut Tree Toys
A traditional and independent online toy shop offering excellent wooden toys.
Read more about Little Nut Tree Toys >>