Pebli Starter Pack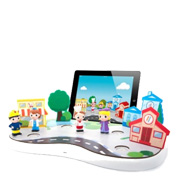 Pebli Town is an innovative new toy designed for children aged 3+ that combines physical objects with an online world to create a truly magical play experience.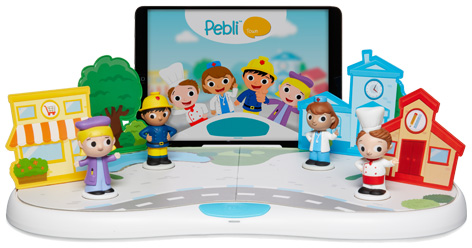 Once you've connected your Apple or Android tablet to the physical board using Bluetooth, any movement you make on the board is automatically translated to the tablet using special hot spot technology.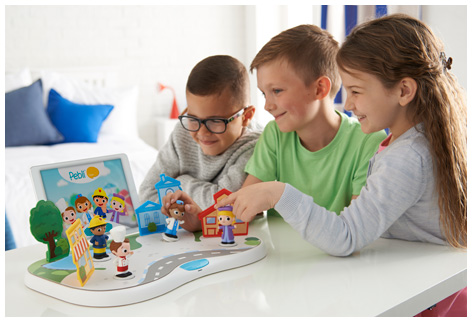 The Pebli Starter Pack can be played with by up to 4 people at the same time and comes with four exciting game play modes: Story Teller, Games, Story Creator and Video Room. These all offer rich and engaging game play whilst at the same time benefiting childrens' problem solving skills, vocabularly, imagination, self-expression, hand-eye coordination and attention to name but a few.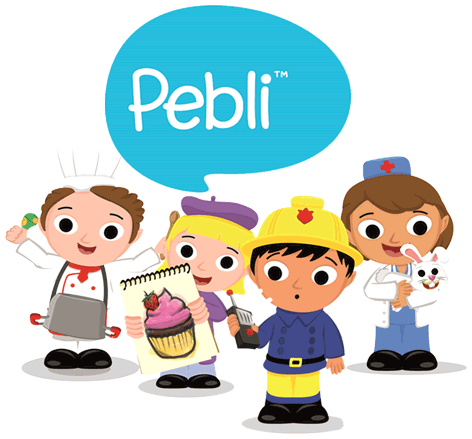 Parents particularly like the fact that 99% of the game play is done on the board, meaning there is virtually no need for kids to directly interact with the tablet.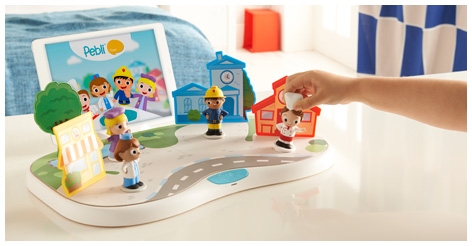 RECOMMENDED RETAILERS

Amazon
The world's most famous online retailer sells an unparalleled selection of toys.
Buy the Pebli Starter Pack now >>