Kazooloo
No customer reviews yet. Be the first.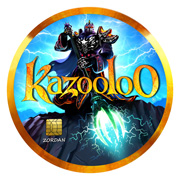 Virtual Reality gets a huge amount of media attention, most of it centred on the huge enhancements it can make to the experiences enjoyed by electronic games players. Kazooloo is one such game that uses the power of modern smart phones and tablets to create an exciting experience via a dedicated app for both iOS and Android devices.
Players need to simply purchase a Kazooloo game board and input the unique code into the app. Once the phone's camera has recognised the board, battle commences! Each of the different boards has ten levels of game play with different creatures revealed at each level.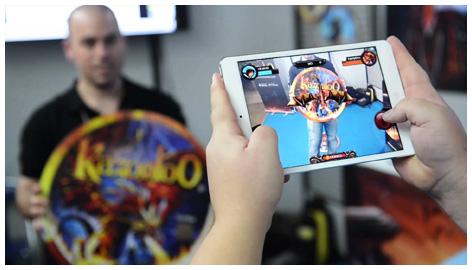 Use the image in the device screen to fight off and weaken the monsters. Once they are severely damaged or destroyed, you are the winner!
Mookie Toys quickly recognised the potential of VR in the toy world and snapped up the distributorship of this amazing game. If you can't afford a PlayStation or Xbox 360 together with the associated VR headsets, then Kazooloo is the perfect answer. Watch out for new game board introductions with even more nasty creatures and monsters to defeat.