Pebli Town Toys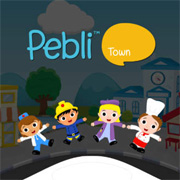 Initially created as an iOS or Android game app for most mobile devices, Pebli Town has been an instant hit with the target market of kids aged 4 and over. Once logged on, they can move the Pebli people all around the screen in a series of different play environments and familiar every-day scenes.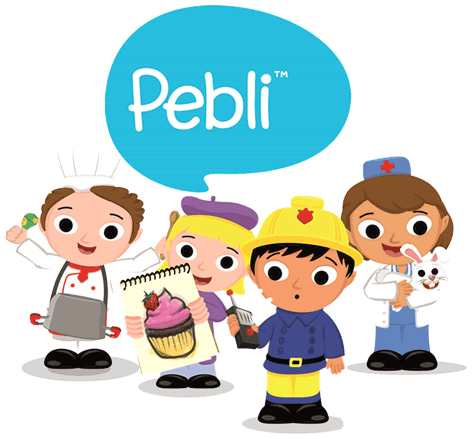 Mookie Toys saw the potential to grab the licence to sell physical toys based on the make-believe Pebli realm and announced a series of multi-sensory toys that connect with the virtual world. Once the play board is assembled with all the scenery pieces you connect it to a tablet or large mobile phone. Kids then just move the people around and watch the characters move into the right space on the screen!
Expansion packs such as the Pebli Garage and Pebli Safari are also available to enhance the game play. One of the excellent applications introduced to Pebli players is the ability to make and edit their own videos as well as create stories and games based on all the different characters.
HERO PRODUCTS

DISTRIBUTORS

RECOMMENDED RETAILERS

Amazon
The world's most famous online retailer sells an unparalleled selection of toys.
Buy Pebli Town toys now >>