Oddbods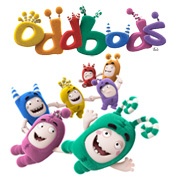 Quirky little Oddbods are the perfect match for a company like Golden Bear to design and create all the favourite characters from this animated TV show. Made of a gorgeous plush material and featuring hugely animated faces and actions, the Oddbods are highly cuddly and collectable!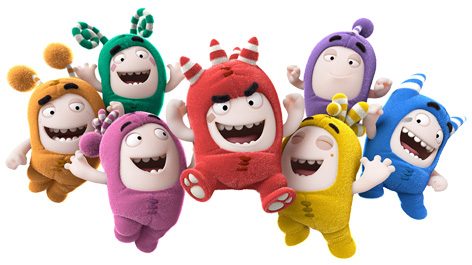 With seven characters to choose from, each one has their own individual and sometimes surprising personality. Take Fuse for example. Bright red in colour he can change in an instant from being cool and calm to downright grumpy if he doesn't get his own way! Zee on the other hand is as laid back as you can imagine. He's a green lazybones who just thinks about eating and sleeping.

Pink coloured Newt is the friendly girl who teaches the other Oddbods about social media, whilst orange Slick reckons he's the ultimate hipster. Pogo is blue and is known as the silly one, although his yellow friend Bubbles is completely fearless when it comes to taking on aliens. Keeping them all in their place is purple coloured Jeff. He's hot on discipline and tries to keep all the other Oddbods in their place!
DISTRIBUTORS

RECOMMENDED CATEGORIES

Character toys are popular as TV series and films attract spin-off products.
Visit the Character category >>

Find traditional stuffed animals and plush toys fitted with electronics here.
Visit the Soft category >>