Everything's Rosie Toys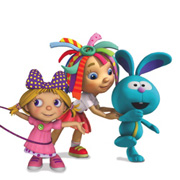 Showing on the ever popular CBeebies, Everything's Rosie features Rosie and her six closest friends as they bring laughter, fun and new discoveries to an enthralled preschool audience. Toys from Everything's Rosie were in big demand prior to launch, and were initially available to buy from toy retailers all over the UK during the summer of 2011.
When we first saw the Everything's Rosie toys that are produced by Vivid Imaginations, we knew that young Rosie fans would not be disappointed. As well as Rosie herself, some of the toys also feature her best friend Raggles as well as Holly, Big Bear, Bluebird and Will. Vivid also make junior games and jigsaws that capture special moments and scenes from the show. As an appealing series to both girls and boys, Rosie toys can cross the gender gap and be enjoyed by all children aged 3 to 6.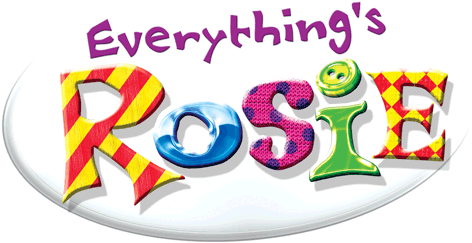 As well as Rosie dolls, fans can purchase soft toys, talking toys, vehicles and playsets. Other manufacturers make plenty of interesting Everything's Rosie branded merchandise. These include items such as duvet covers, bedroom lamps, backpacks and tote bags.
Vivid Imaginations were so confident of the popularity of this preschool brand that range extensions such as outdoor toys and a series of arts & crafts toys were launched in 2012. These toys were also joined by a showcase Everything's Rosie Playground playset, as well as collectable figures and some gorgeous friendship bracelets for the girls.
Well known toy manufacturer Jumbo Games makes a series of Everything's Rosie puzzles and games. Look out for a cardboard Lotto game, an assortment of 35 piece jigsaws and a giant 24 piece floor puzzle. Fun and educational is how we would describe Jumbo's Raggles The Reporter Game. This tabletop escapade can be played by 2-4 players who use Raggles toy camera to match their Rosie character images.
The publishing company, Egmont, has created a great range of Rosie books in many different styles and formats. These include sticker and activity books, together with a series of story books in the Ten Minute Tale format. Top poster company GB eye has also signed up to the Rosie licence with a colourful and exciting series of posters to brighten any girl's bedroom walls. With a regular magazine also planned, little girls will be spoilt for choice for anything to do with Everything's Rosie!
HTI have developed a range of Everything's Rosie wheeled toys. These include cycles, skateboards and scooters plus a range of protective accessories. In addition, HTI also released some branded dolls pushchairs and prams, also complete with a selection of accessories like parasols and rain covers.
HERO PRODUCTS
DISTRIBUTORS
RECOMMENDED RETAILERS

Amazon
The world's most famous online retailer sells an unparalleled selection of toys.
Buy Everything's Rosie toys now >>