Air Hogs Toys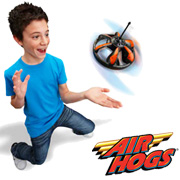 Designed, manufactured and distributed by Spin Master, Air Hogs radio controlled vehicles are among the most popular toys of this type in the world. Created in 1996, it was two British designers called Peter Manning and John Dixon who licensed their air powered technology. This has led to the creation of an amazing collection of RC vehicles, many with exciting accessories.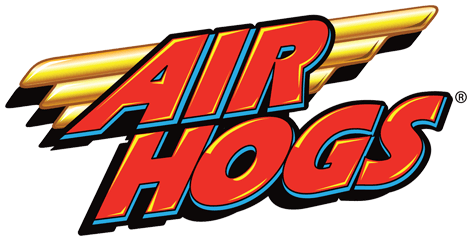 Models like the Air Hogs Sharpshooter helicopter can even launch missiles in flight, whilst Hawk Eye has a built-in mini camera that can record up to five minutes of colour video! If your preferences are more land based, the Hyper Actives Stunt Car can flip from top to bottom and even perform 360˚ spins! If you're a fan of both land and air, the Hover Assault vehicle can race across uneven terrain and then engage the helicopter blades to fly over obstacles.
With fast moving technological developments, Air Hogs are at the cutting edge of new and radical designs. Their Smart Tech division even makes a radio controlled Link unit that plugs into an iPhone for even greater control and manoeuvrability of your favourite model. If you're ground based, the Battle Tracker contains twelve missiles that can be launched against enemy Air Hogs helicopters for even more awesome fun!
Zero Gravity vehicles like the Humvee and Lazer seem to defy the normal laws of physics, whilst models like the Electron Wave can be operated by the movement of a hand! The amazing Air Hogs Roller Copter can perform unbelievable stunts, all the while being protected from damaging crashes by its own plastic cage. No wonder Spin Master proudly claims that Air Hogs is the '#1 Brand In RC'.
HERO PRODUCTS

DISTRIBUTORS

RECOMMENDED RETAILERS

Amazon
The world's most famous online retailer sells an unparalleled selection of toys.
Buy Air Hogs toys now >>