Bloco Toys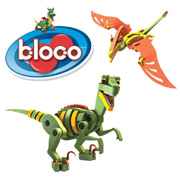 The award winning Canadian toy company Bloco not only invents unique construction toys but also manufactures and distributes them around the world. Created from high density washable foam and using an innovative system of plastic connectors to keep the models rigid, the Bloco part-puzzle, part-construction toys are based on caricature version of well known animals, birds, dinosaurs and other wild creatures.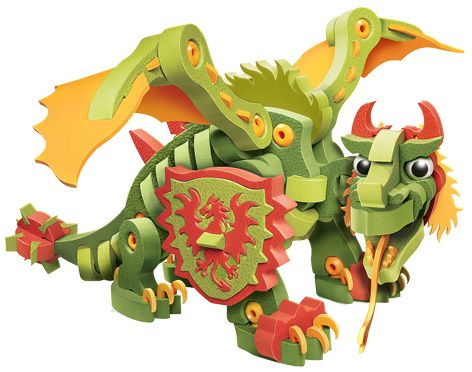 Bloco toys of primates and dinosaurs are some of the most popular, whilst sea creatures like the shark or octopus look excitingly real. The patented design of the clever Bloco construction system allows the parts to rotate to almost any angle to allow children to pose their creatures in an almost unlimited number of ways. If kids want to let their imaginations run really wild, they can even combine parts from different Bloco sets and create their own make believe creature from whatever planet they want!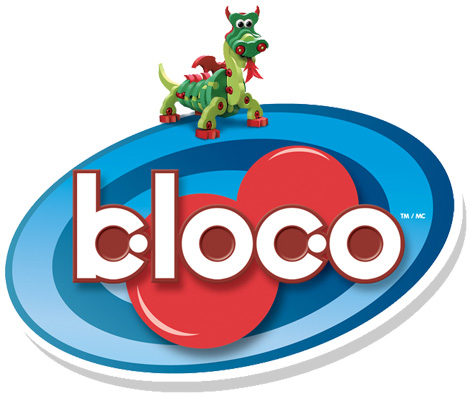 Bloco toys are distributed in the UK by Maps Toys who are constantly expanding their selections with animals like wildcats, dragons, reptiles, lizards and birds of prey. Bloco construction toys are not only exceptional value for money, but help children's co-ordination skills as well as promoting their imaginative thoughts and creative skills to create something unique themselves.
HERO PRODUCTS

DISTRIBUTORS
RECOMMENDED RETAILERS

Amazon
The world's most famous online retailer sells an unparalleled selection of toys.
Buy Bloco toys now >>