Bing Toys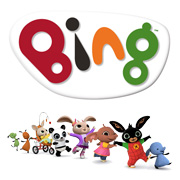 Based on a series of Bing Bunny books written by Ted Dewan, the hit CBeebies show is one of the most popular on the channel. Bing and his little friend Flop deal with all sorts of basic children's dramas like using a kitchen implement or even just taking a bath. Mishaps are always accompanied by the phrase "It's a Bing Thing!"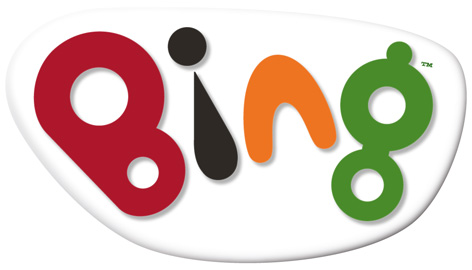 The series is made by Acamar films for the BBC, and they have even launched their own range of 'Make Your Own' sewing, knitting and craft items based on the characters. The hero products however are created by the giant Fisher Price company who include soft toys in their collections as well as a giant Talking Bing. Sensors on his body can activate sounds and phrases from the show. Watch out for action figures, vehicles and playsets plus bath toys for extra splashing fun!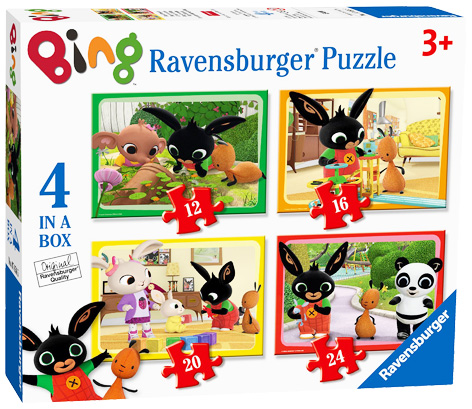 Publisher Harper Collins have written and published books based on the show's stories as well as wipe clean books and even a Bing annual. Ravensburger have created Bing games and jigsaw puzzles which are all flying off retailer's shelves.
Mattel fought hard with other toy suppliers to win the licence to make Bing inspired toys. Hero product is undoubtedly the interactive soft toy called My Friend Bing. Not only are its electronics crammed full of phrases and sounds from the show, but the realistic movements are some of the best we've ever seen.
Other toys include the talking versions of Bing and Sula as well as traditional plush versions of Bing, Pando, Sula and Flop. Bing's House covers two floors with lots of play areas, whilst Gilly's Ice Cream Van and Flop's Car can be used in conjunction with all the playsets. Bath time toys and assorted packs of character figures are also on Mattel's Bing product lists.
DISTRIBUTORS
RECOMMENDED RETAILERS

Amazon
The world's most famous online retailer sells an unparalleled selection of toys.
Buy Bing toys now >>