Animagic Toys and Pets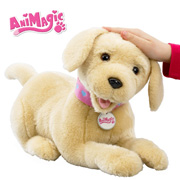 Animagic produce what can only be described as adorable interactive pets. Peanut the Puppy, Honey the Pony and Fluffy Goes Walkies are just a few of their popular products that all move, sound and act like real pets but don't have the expense or hassle of the real thing!
The introduction of Benji My Best Friend, Cassy Goes Catwalk and Sunny My Pick Me Up Puppy were some of Animagic's most realistic electronic pets. Although cost has always been a barrier to how realistic toy producers can make their pets, Animagic consistently succeed in making realistic, lifelike pets that also fall within the price-points that make them affordable to most consumers.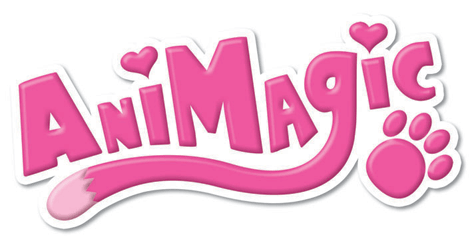 Taking the Animagic brand to new levels, three more models were added to this ever-popular range of animatronic toys. Holly Goes Hopping is a gorgeous white fluffy rabbit with beautiful pink trimmed ears. Controlled by a sparkling light-up lead, Holly sniffs the ground and hops just like a real rabbit!
Night Night Puppy is another adorable addition. The cream shaggy coat is contrasted with a pink collar, and her matching pink nose lights up when she shuts her eyes and gently snores!
Cutey Eyes Babies are a series of three different lower priced Animagic toys. These big eyed creatures ooze plenty of charm with wonderful facial expressions. Their ears and eyes move when the cleverly concealed sensor is stroked or pushed.
Animagic Rescue Hospital category features a series of vehicles such as a jeep and helicopter. These are part of a playset series that's suitable for girls aged 3 and over. Plenty of action parts make these sets great value for money.
Although Animagic competes with companies like Emotion Pets, Animagic continues to be a major player in the word of interactive pets and we're always keeping an eye on what they introduce next!
HERO PRODUCTS
RECOMMENDED RETAILERS

Amazon
The world's most famous online retailer sells an unparalleled selection of toys.
Buy Animagic toys now >>