Sleepytime and Princess Pets
No customer reviews yet. Be the first.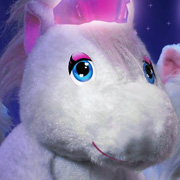 The Animagic range of electronic soft toys from Vivid Imaginations goes from strength to strength with the launch of Princess Pets and Sleepytime Pets. These beautiful plush animals with their light up tiaras, soft coats and fluffy tails are enthralling little girls all over the UK.
Gorgeous facial expressions and big blue eyes that just call out to be picked up and cuddled, are just two of the endearing features of these wonderful Animagic toys. Featuring a combination of lights and sounds, the pony, puppy and kitten Sleepytime and Princess Pets join their older cousins Benji My Best Friend and Cassy Goes Catwalk. Little girls will have a hard job deciding which is their favourite!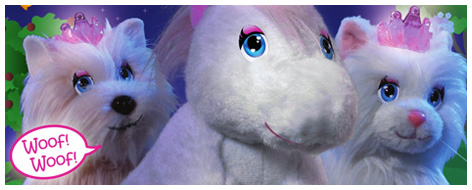 RECOMMENDED RETAILERS

Amazon
The world's most famous online retailer sells an unparalleled selection of toys.
Buy the Sleepytime and Princess Pets now >>