Sunny My Pick Me Up Puppy
No customer reviews yet. Be the first.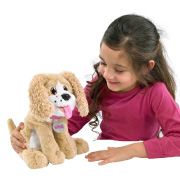 Adorable, cute and cuddly are just a few of the comments we've heard about the Animagic Sunny My Pick Me Up Puppy that's distributed in the UK by Vivid Imaginations. His beautiful big eyes just call out to be picked up - and his long pink tongue and floppy ears will endear him to little girls aged 3 to 6 years old.
Clever animatronic sensors respond when Sunny's owner gets near him, and he will even jump and bark when he sees you in a typically excitable way! If your Sunny My Pick Me Up Puppy gets too excited though, just scoop him up in a big cuddle and slowly stroke him to calm things down a bit!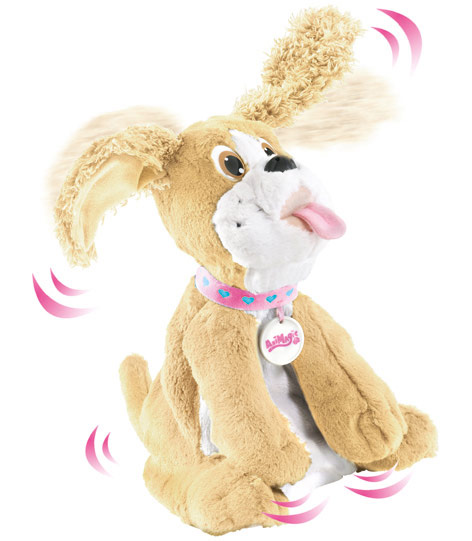 Animagic are experts at creating lovable animal characters that respond to all sorts of stimulation via the in-built sensor pads - and along with Benji My Best Friend, girls are spoilt for choice. We think that Sunny My Pick Me Up Puppy is a popular choice of soft toy that has a bit of extra interest and excitement.
RECOMMENDED RETAILERS

Amazon
The world's most famous online retailer sells an unparalleled selection of toys.
Buy Sunny My Pick Me Up Puppy now >>