Air Puppy toys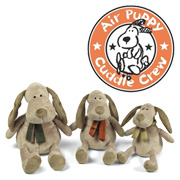 Rainbow Designs acquired the Air Puppy Cuddle Crew brand from its original owners in January 2014 and since then they have taken the brand from strength to strength.
Hickory Shack is a stylish collection of soft animals each with their own individual personality and dressed to impress in their cute signature outfits. Featuring Muckaluck & Mojo Monkey, Snorfy & Cornflakes Giraffe, Sprinkles & Hoppity Bunny, Hamlay & Wiggles Elephant, Woogie & Goosy Zebra and Woofles & Popcorn Puppy, itís hard to choose a favourite so why not collect them all!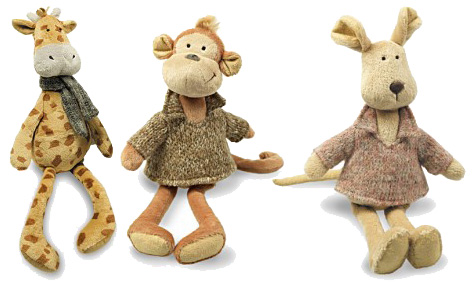 The Dangle Bear Collection features Hamilton & Pudge - unique bears with mischievous personalities! With their extra-long limbs they love to dangle wherever and whenever they can! Each bear is made from a beautiful textured plush and has extra soft paws and noses. Featuring Issy & Bibble the Big Foot Bears are made from soft textured plush with extra-large padded feet so you can pop them down anywhere and they will still stand up!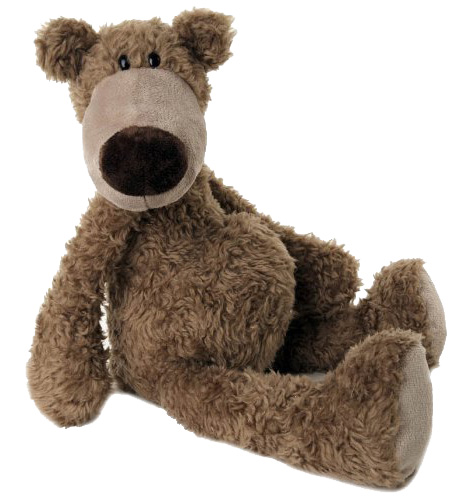 Stardaisy Cow, Peachtail Lamb, Snickle Futts Cat and Patch Puppy are the beautifully long legged friends from the yard, soft and textured they make life long pets for little hands. Hedgerley Farm features the gentle farmyard friends Scooty & Kuddles Duck, Bello Bunny and Perrow Pig, each animal is made from exquisitely soft plush so they are gentle and soothing against babiesí skin.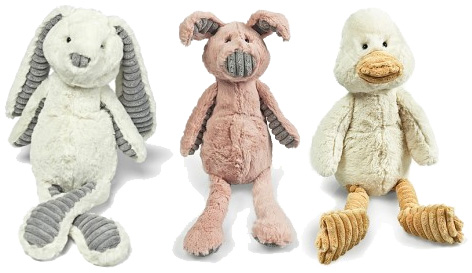 DISTRIBUTORS

RECOMMENDED RETAILERS

Amazon
The world's most famous online retailer sells an unparalleled selection of toys.
Buy Air Puppy toys now >>