Budkins Toys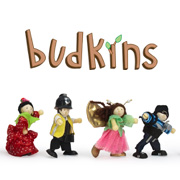 The fantastic world of Budkins comes from toy makers Le Toy Van. These 10 cm tall toy figures are made with timber from sustainable Indonesian forests, and are complete with colourful fabric outfits. They are a perfect size and design for little boys and girls to handle and have hours of fun with make believe play. There are over seventy different Budkins Le Toy Van characters to choose from, and with their bendy limbs they are fully poseable and the right scale to fit into Budkins wooden play sets and vehicles.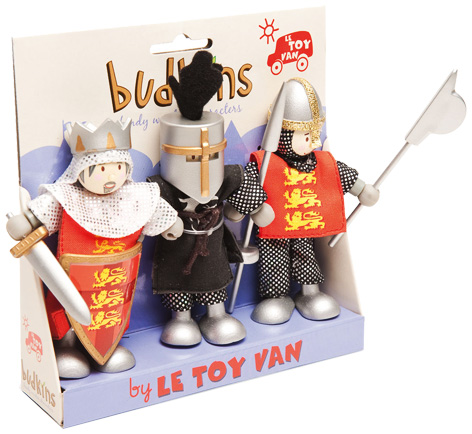 The Budkins characters are split into many different themes such as farm life, pirates, knights, historical and fairytale as well as safari, everyday life and cowboys and indians. Available singly or in triple packs, the Budkins characters appeal to both girls and boys who love all forms of role play. Well thought out and designed, what little boy wouldn't want a set of Budkins pirate figures and a ship to sail the high seas. The girls would love some Budkins princesses and fairies complete with a magical castle to play in.

Kids can choose between a Budkins farm, hospital, castle or even a fire station in which to use their collections of Budkins characters. There's a terrific choice of vehicles too such as a jeep, fire engine, bus, racing car or ambulance, all with their own cleverly designed spaces for maximum play value. Wooden Budkins figures, play sets and wheeled vehicles give kids hours of fun in make believe play, and offer tremendous value for money with very high standards of materials and craftsmanship.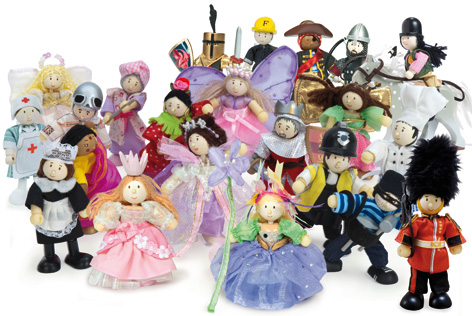 HERO PRODUCTS
DISTRIBUTORS

RECOMMENDED RETAILERS

Amazon
The world's most famous online retailer sells an unparalleled selection of toys.
Buy Budkins toys now >>

Kiddy Moo
An independent family run business stocking children's indoor and outdoor wooden toys.
Read more about Kiddy Moo >>