Budkins London Bus
No customer reviews yet. Be the first.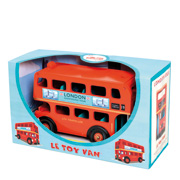 Made by Le Toy Van, The Budkins London Bus toy is a great addition to this popular series of collectable characters. Big enough to hold up to eleven Budkins figures, the removable roof allows easy access to the interior - and with a driver included as part of the set, the potential play value is tremendous.
Constructed from wood and brightly painted in the familiar London Transport red, the Budkins London Bus also features the classic Ďjump oní platform at the rear as well as tyres made from real rubber! As one of Londonís most well recognised vehicles, the Budkins London Bus version captures the essence of this iconic symbol, and kids will love the role play fun that can be created with this super toy.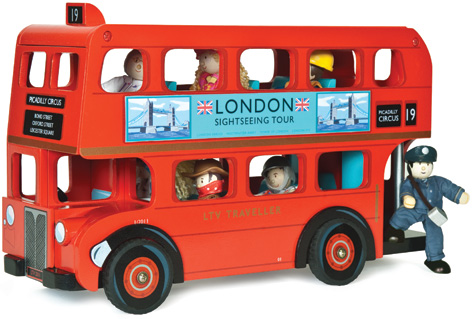 Le Toy Van are experts at creating wooden long lasting toys, and the Budkins London Bus is just one more example of this tremendous heritage.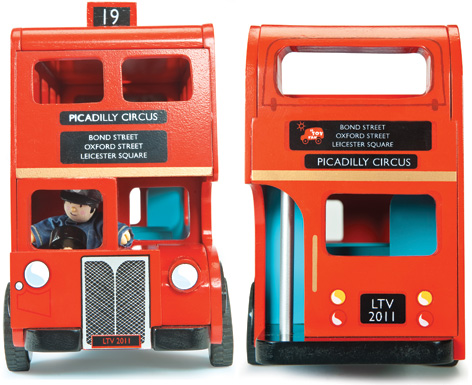 RECOMMENDED RETAILERS

Amazon
The world's most famous online retailer sells an unparalleled selection of toys.
Buy the Budkins London Bus now >>