How To Train Your Dragon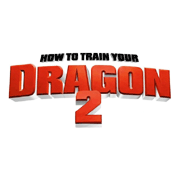 After the huge success of the first film How To Train Your Dragon in 2010, toy companies were almost falling over themselves to sign licences to create ranges of toys inspired by this CGI movie. Set on the island of Berk in a mythical Viking country, the residents were constantly invaded by dragons that were intent of stealing their livestock. The fiercest dragon Toothless, was one of the first toys to appear on sale.
His realistic fire breath, shooting missiles and 22 inch wingspan made him an impressive and realistic toy! Other toy dragons include Hookfang and Stormfly the defenders of Berk. With a new film released in 2014 and another in 2016, the main toy licence is held by Spin Master. Their incredible selection of dragon characters also includes Whispering Death, Night Fury, Deadly Nader and Meatlug Gronckle.
A dragon training sword plus a Viking helmet and axe are important accessories for any self-respecting How To Train Your Dragon fan. Mini figures and plush versions of all the key dragons are popular purchases, as well as a Night Fury plush cushion pillow. Games on Nintendo DS system and iPod cases also feature on retailerís shelves and websites.
HERO PRODUCTS

DISTRIBUTORS
RECOMMENDED RETAILERS

Amazon
The world's most famous online retailer sells an unparalleled selection of toys.
Buy How To Train Your Dragon toys now >>

Melton Toys
Independently owned Toymaster store based in the historic market town of Melton Mowbray.
Read more about Melton Toys >>