Roland Rat Toys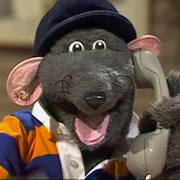 Introduced to TVAM in the early 1980s, Roland Rat was an instant hit as his regular slot on the show increased audience numbers dramatically. Roland Rat toys have always been available during his time on TV, together with his nephew Little Reggie, friends Errol the Hamster and Kevin the Gerbil, as well as girlfriend Glenis the Guinea Pig. Let's also not forget the amazing Ratmobile car – a 1957 pink Ford Anglia!
Many of these older Roland Rat toys, plush and games can command quite high prices at auctions, and making a comeback in 2010, Roland Rat toys hit the shelves of toy shops everywhere again. Like most TV characters of his era, Roland Rat has a huge following of fans who have seen all his appearances on various TV channels, bought all his records and watched all the DVDs.
There's no doubt that Roland Rat appeals to a whole new generation of kids and young adults, and the manufacturers and suppliers have geared up for a whole new raft of modern Roland Rat toys. Plush toy supplier Posh Paws have created some superb Roland Rat soft toys, and joke company Smiffys create dressing up outfits for the role play fans.
DISTRIBUTORS

RECOMMENDED RETAILERS

Amazon
The world's most famous online retailer sells an unparalleled selection of toys.
Buy Roland Rat toys now >>