Deer Little Forest Toys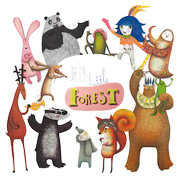 The beautiful and engaging animal illustrations by Jo Rose inspired the creation of the Deer Little Forest brand and subsequent TV series and books. Never slow to spot a winner, King Rollo films got involved at an early stage and are making an initial series of 52 shows for preschool children. These were broadcast in 2015 in several European countries including the UK.
Featuring pretty little Forest Flo as the leader of the animal pack, other characters include Bohdi the bear, Nova the ever changing owl and Rowan the wise old fox. Lockhart is the ever so slightly clumsy deer who annoys Barley-Crumb the over-audacious badger as well as Fennel and Fig the dancing frogs! Inspirational mottos of "Sticks and tricks, let's get this fixed" and "Magic time, let nature shine" are phrases repeated over and over again. Humour is at the heart of all the animal's adventures.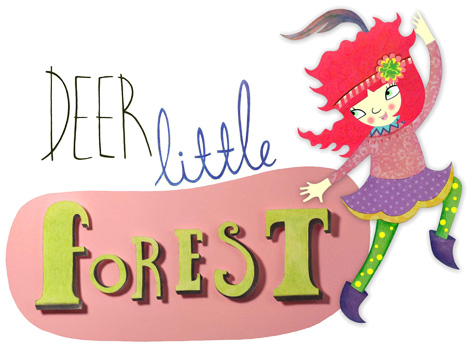 Companies are almost tripping over themselves to get involved in Deer Little Forest product licensing with games, jigsaw puzzles, soft toys and playsets top of the lists of likely toy products. Whilst no specific suppliers have been named yet, companies like Golden Bear, Flair, Vivid or Character Options are likely to be involved.
Up-market stationary retailer Paperchase has sixteen designs of greeting cards available whilst t-Shirt Booth has personalised apparel in the pipeline. Customers can also expect to see kid's soft furnishings, arts & crafts sets, activity books and educational toys. Kennedy Publishing have already been named as the publishing partner as kids are already familiar with their high quality books featuring The Gruffalo and Dinosaur Train.
RECOMMENDED CATEGORIES

Character toys are popular as TV series and films attract spin-off products.
Visit the Character category >>