Janod Toys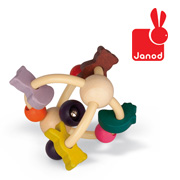 Beautiful ranges of wooden toys are the staple products of French manufacturer Janod. Items like the ABC wooden baby walker pictured above is a great example of the style and high quality finish of so many of their ranges. Extra features like the counting beads, beautiful curved frame as well as the colourful handle and wheels set this Janod toy apart from its competitors.
Janod is one of Europe's oldest manufacturers of wooden toys, and the factory is situated in the beautiful Jura region of Eastern France where the timber for all the products is grown. All of the Janod toys are finished with non-toxic food grade dyes, and many of them are handed down through generations of families.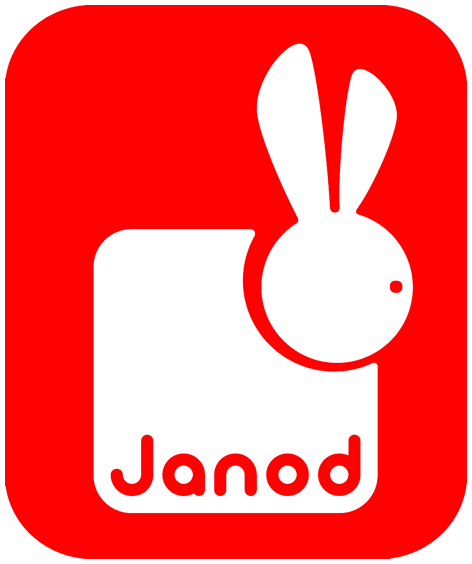 Many wooden Janod toys have signature features like the spotty dolls pram, adjustable height easel and Filou the rocking horse with its green bows which have rubber stops on the ends to help prevent sliding on a smooth surface. Little boys and girls have so much fun and pleasure playing with Janod toys, and parents are happy to pay a little more for products that have an outstanding finish, and above all excellent play value.
RECOMMENDED RETAILERS

Amazon
The world's most famous online retailer sells an unparalleled selection of toys.
Buy Janod toys now >>

Babe-equip
Wide range of baby toys and nursery equipment including travel systems.
Read more about Babe-equip >>

Kiddy Moo
An independent family run business stocking children's indoor and outdoor wooden toys.
Read more about Kiddy Moo >>

Little Nut Tree Toys
A traditional and independent online toy shop offering excellent wooden toys.
Read more about Little Nut Tree Toys >>

The Toadstool
An online toy shop selling mainly European toy brands such as Haba, Janod and Lilliputiens.
Read more about The Toadstool >>

Wooden Toy Shop
An online toy shop dedicated to the sale of traditional wooden toys.
Read more about Wooden Toy Shop >>