The Toadstool
(1 review)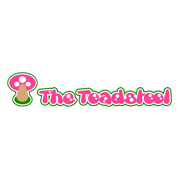 Address
Unit 24, 264 Lavender Hill, London, SW11 1LJ
Telephone
07454 992498
Website
www.thetoadstool.co.uk
About
This London based online toy store sells fun, high quality preschool and children's toys which will inspire and stimulate your child's natural creativity and learning. Their unique and colourful wooden and soft toys are all classics with an educational and innovative twist and a touch of magic.
The Toadstool's product ranges include established international brands such as Haba, Lilliputiens, Janod, Rubbabu, Brio, Plan Toys and Wonderworld which are hard to find in the UK. Toys are individually selected for their beautiful design as well for being ecologically and environmentally friendly and durable.
The business offers competitive prices on all brands, and customers are welcome to contact the shop to see if a price match is possible. Shipping is normally within 24 hours to UK mainland addresses and they offer free gift wrapping. The Toadstool accepts all major credit cards through the website's secure checkout.
The Toadstool is a London toy shop that specialises in wooden toys.
---
Favourite suppliers
---
Favourite licences
---
Additional facilities
---
Payment methods