Haba Toys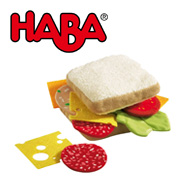 Haba is a wooden toy manufacturer and self-proclaimed "inventor for children". Although the company expanded into producing jewellery, porcelain and a dedicated Haba Baby range, it is still most famous for its high-quality wooden toys, games and children's furniture.
Haba Toys started producing children's building bricks back in 1938. Since then, it has continued to expand its range of innovative and eye-catching toys which are now primarily made from indigenous beech and birch wood. The wood is coloured using non-toxic, water-based stains, making the toys totally harmless. In early 2010, the company was awarded PEFC certification from the Program for the Endorsement of Forest Certification, showing that Haba and all its suppliers make their toys using wood from sustainably managed forests.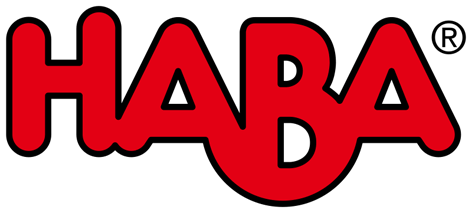 Although it's easy to compare Haba toys to other wooden toy companies like Pintoy and Plan Toys, their range has a lot more variety and seems altogether a bit less concerned with being 'trendy' and more concerned with just providing great play value. Their Haba Baby range of products is particularly inspired - with some beautiful playmats and equally charming mobiles.
HERO PRODUCTS

RECOMMENDED RETAILERS

Amazon
The world's most famous online retailer sells an unparalleled selection of toys.
Buy Haba toys now >>

I Love Toys
Online quality toys made from eco-friendly products at affordable prices.
Read more about I Love Toys >>

Just Great Toys
Online boutique toy store with suggestions by age, category and brand.
Read more about Just Great Toys >>

Spotty Giraffe
Wonderful online toy boutique that offers a fantastic choice of toys and gifts for all ages.
Read more about Spotty Giraffe >>

The Toadstool
An online toy shop selling mainly European toy brands such as Haba, Janod and Lilliputiens.
Read more about The Toadstool >>