The Puppet Company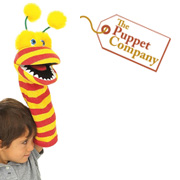 Designed to entertain and encourage creativity, The Puppet Company is based in Hertfordshire and produces beautifully designed and crafted puppets in all different shapes and sizes. Their range consists of everything from tiny finger puppets right up to their "Large Primates" range which are 80 cm high!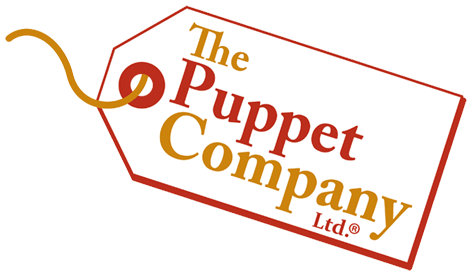 All puppets from The Puppet Company are designed in the UK and manufactured under high-quality working conditions in the Far East. They pride themselves on the quality of their puppets' finish - and from this point-of-view we believe they represent genuine value for money.
As well as producing their own range of puppets, The Puppet Company is a UK distributor for Living Puppets - the popular German-based puppet company. They also provide a bespoke design and manufacture service for companies that are looking to produce their own specific puppets and soft toys.
Hand puppets are an ever-popular first choice in the world of puppetry, and the Snappers range of eight different colourful birds hits the mark in terms of design and ease of use. Kids love the '3 in 1' puppet theatre for creating their own shows. This can be adapted to use different types of puppets or even to allow for two or more children to put on a performance together.
RECOMMENDED RETAILERS

Amazon
The world's most famous online retailer sells an unparalleled selection of toys.
Buy The Puppet Company toys now >>

Dragon Toys
A teddy bear & soft toy shop selling quality brands.
Read more about Dragon Toys >>

The Forgotten Toy Shop
Sells high quality traditional toys and games for the young (and young at heart).
Read more about The Forgotten Toy Shop >>

The Toadstool
An online toy shop selling mainly European toy brands such as Haba, Janod and Lilliputiens.
Read more about The Toadstool >>

WoWHoW
A wide range of children's quality educational toys, games and books.
Read more about WoWHoW >>