Strange Hill High Toys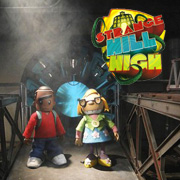 Strange Hill High is a truly original TV show series with an eclectic mix of American and English humour. Although designed for children aged 6-12, adults get a look in too with a growing fan base. Filmed in CGI and cinematic animation, the characters are based on rod puppets in an anime style. The combined filming techniques have produced a show that looks quite unlike any other.
Vivid signed up to the master toy licence for Strange Hill High, and created a freaky range of toys to match the shows' image. Sixteen different characters are available for kids to collect, each one with tremendous attention to detail in facial expressions, clothing and poses. Led by key characters Templeton, Mitchell and Becky, Vivid have also released the incredible Gooey Lockers which include a tub of goo and a glow-in-the-dark figure.
A range of mini figures in different pack sizes also hit retailer's shelves. Examples include a three character set including Croydonia, Nimrod and Templeton or a large five pack featuring Mitchell, Templeton, Becky, Bishop and an exclusive Tyson figure. Kids also love the blind bag packs, each one containing a surprise character that can be swapped with mates if it's duplicated.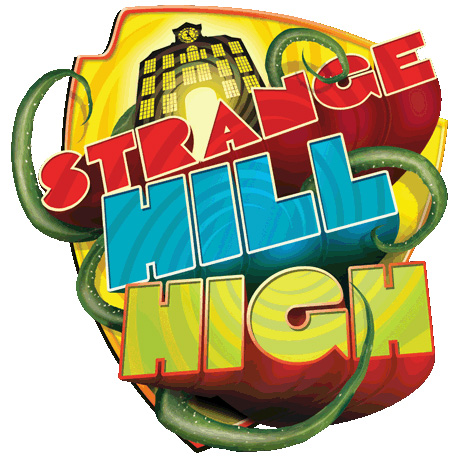 Whilst the thirteen year old Mitchell Tanner, Becky Butters and Templeton are the three main characters, more than fifty others all feature in each half hour show. With mysterious activities happening all the time at Strange School High, there's no predicting what will happen next in this bizarre establishment!
DISTRIBUTORS
RECOMMENDED RETAILERS

Amazon
The world's most famous online retailer sells an unparalleled selection of toys.
Buy Strange Hill High toys now >>