Postman Pat Toys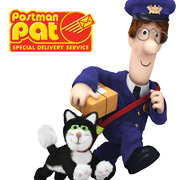 First screened on British TV screens in 1981, long established Postman Pat is one of the kid's favourite characters. The stars of the show will be well known to the millions of young fans, with postmistress Mrs Goggins, handyman Ted Glen and Alf Thompson the local farmer. Pat's black and white cat Jess accompanies him everywhere, and is so popular he even has his own TV series!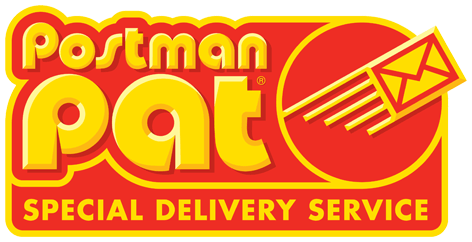 The Postman Pat brand has been licensed for use on hundreds of different products. Most popular of course are the toys which include all the main characters as well as Postman Pat's red delivery van with the famous registration of 'Pat 1'. The 'Pat 2' van is bigger and can carry passengers as well as all those important parcels. 'Pat 3' is a super helicopter that Pat uses to take deliveries to difficult and isolated places in the countryside.
Ongoing developments keep the series fresh and popular, with 'Pat 4' being an updated version of the original special delivery van. 'Pat 5' is a motorbike and side-car for transporting Jess on longer trips. With sales of over 12 million books about Postman Pat's adventures, plus DVDs of most episodes available, Postman Pat is an enduring character loved by successive generations.
The launch of the 3D Postman Pat film in 2014 featured the voice of well known pop star Ronan Keating (of Boyzone fame) in the Pat singing role, whilst Steve Mangan plays the talking voice. The story plot finds Pat torn between staying with his old friends or rising to stardom after winning a talent contest. Whatever the outcome, Postman Pat toys continue to be as popular as ever.
DISTRIBUTORS
RECOMMENDED RETAILERS

Amazon
The world's most famous online retailer sells an unparalleled selection of toys.
Buy Postman Pat toys now >>