Green Toys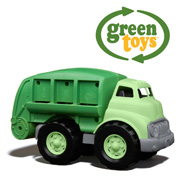 As you would expect from a company called Green Toys, this toy business takes their green credentials very seriously! With the tagline Good Green Fun™, the toys produced by Green Toys are designed to be a friendly and safe alternative to traditional plastic toys.
Based in California, the main "ingredient" used in the production of their toys is recycled milk cartons that have been locally sourced and then reprocessed into a special type of clean, fresh plastic called high-density polyethylene (HDPE).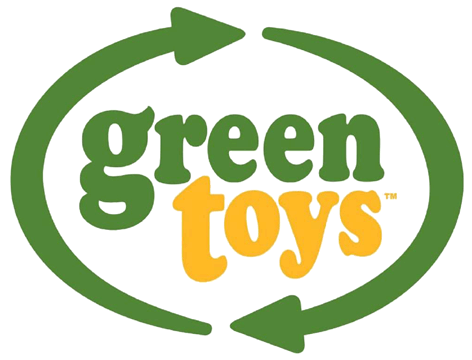 Containing no traceable amounts of BPA or Phthalates, Green Toys have passed of whole host of meticulous safety tests. Their green credentials extend to their environmentally-friendly packaging which utilises minimal amounts of 100% recyclable corrugated cardboard.
With a portfolio of products encompassing categories such as Baby, Construction, Outdoor and Role-Play, the toys produced by Green Toys have a charming quality about them which certainly has a lot to do with the materials that they have been made from.
HERO PRODUCTS
DISTRIBUTORS

RECOMMENDED RETAILERS

Amazon
The world's most famous online retailer sells an unparalleled selection of toys.
Buy Green Toys now >>

Toyville
Online sales of quality wooden toys by Hape, Bajo and Tegu plus Melissa & Doug.
Read more about Toyville >>