Harry Potter Toys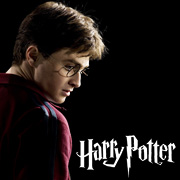 The aura surrounding Harry Potter needs no explanation here, other than to say that the licence has produced some of the most successful toys of recent years, as well as thousands of other products sold worldwide. Every time J.K. Rowling released a new book, or a new film was launched, the sales of Harry Potter toys took a huge surge, none more so than Harry's wand or broomstick.
The magic and wizardry in the books have been the central themes of many of the Harry Potter toys, which with the modern electronics of light and sound, go some way towards recreating many of the scenes and magical equipment that all the central characters use.
Harry Potter action figures by Tomy have probably been amongst the best sellers, and what child hasn't wanted a toy figure of Harry, Hermione, Ron, Dumbledore or Hagrid? The company continues to create innovative and exciting Harry Potter toys to keep all the fans happy. Wands, action figures, brooms, and other interactive toys are always top of the poularity charts.
LEGO has produced some of the best Harry Potter toys when measured in terms of play value - with Hogwarts Castle and Hagrids Hut being amongst the favourites. Like many toys, there is a very active collectors market for some of the earliest products, and this trend looks set to continue.
The final book - Harry Potter and The Deathly Hallows - is so long and complex that the film was released in two parts. The first in November 2010 and the final instalment in July 2011. Harry Potter frenzy from all the millions of worldwide fans was also fuelled by the launch of the 'Pottermore' website in early 2011.
Not content with letting the Harry Potter franchise fade away into oblivion, J.K.Rowling has written the screenplay for a new film set seventy years before the start of the last series. Called Fantastic Beasts and Where to Find Them, the story follows the adventures of Newt Scamander, described as a 'magizoologist in the style of Steve Irwin'. Toys of the mythological characters are sure to hit retailers shelves before long.
DISTRIBUTORS
RECOMMENDED RETAILERS

Amazon
The world's most famous online retailer sells an unparalleled selection of toys.
Buy Harry Potter toys now >>