Angry Birds Toys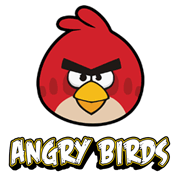 Created after the huge success of the The Angry Birds video game, the licence opportunities were quickly grabbed by toy, gift and games makers who could all see the potential of this popular brand. The first game was released on Apple's iOS devices in 2009, and versions were soon made for other operating systems.
Part of the appeal of Angry Birds is the wonderful expressions on all the characters faces. A deal in 2012 saw a crossover of licences when Angry Birds Star Wars game was released to the delight of fans all over the world. Plush toys in varying sizes of red, blue and yellow characters were also joined by Darth Vader, Luke Skywalker and Chewbacca versions.

Wall stickers, tattoos, card games, board games, duvet covers and kids pyjamas have all received the Angry Birds makeover. Other items include socks, t-shirts, Hot Wheels cars and even remote controlled vehicles. With regular introductions of new versions of Angry Birds games and the introduction of new characters, the licence has also produced a steady supply of new merchandise items.
DISTRIBUTORS
RECOMMENDED RETAILERS

Amazon
The world's most famous online retailer sells an unparalleled selection of toys.
Buy Angry Birds toys now >>