Pet Parade Toys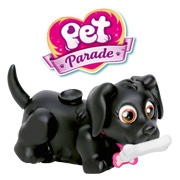 Every little girl loves collecting toy pets. With that in mind, UK toy company Flair launched their Pet Parade collection. Comprising of cute and realistic puppy and kitten breeds, they all come with a different series of accessories and a selection of playsets.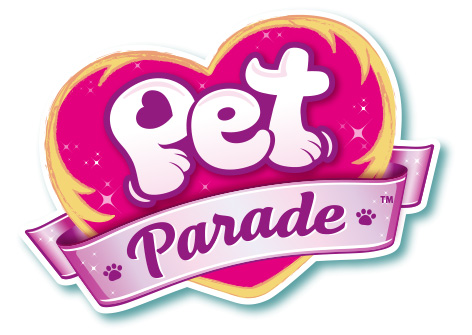 Each 10cm pet is fully articulated so that it can have realistic movements that are operated via a joystick type switch on the petís back. They can be made to move their eyes, wag their tails and walk just like a real kitten or puppy on a special lead. They can even pick up bones or woollen balls!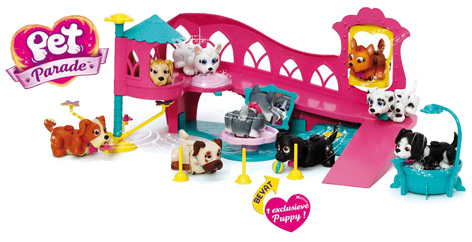 Over twelve different dog breeds are included in the collection with Dalmation, Pug and Labrador being the three most popular. The kittens collection has six different breeds that are packed in single or duo sets. Each Pet Parade figure has its own individual accessory whilst the deluxe packs have a selection of extra parts.
Post Box playset and Caring playset have additional features like Fetch the Ball or Chase the Butterflies. The kittens love pouncing on the Bird Cage or using the Scratching Post to sharpen their claws. Best of all, the kittens like Chasing the Mouse or Watching Fish in the Fountain with an eye on their next meal!
DISTRIBUTORS

RECOMMENDED RETAILERS

Amazon
The world's most famous online retailer sells an unparalleled selection of toys.
Buy Pet Parade toys now >>